A natural route in promoting new home builds is to highlight the homes themselves, but in CityLife Homes' case, the best selling points were its inner city locations and proximity to established, well-loved neighbourhood amenities. 
Art Direction / Created with Applied Communications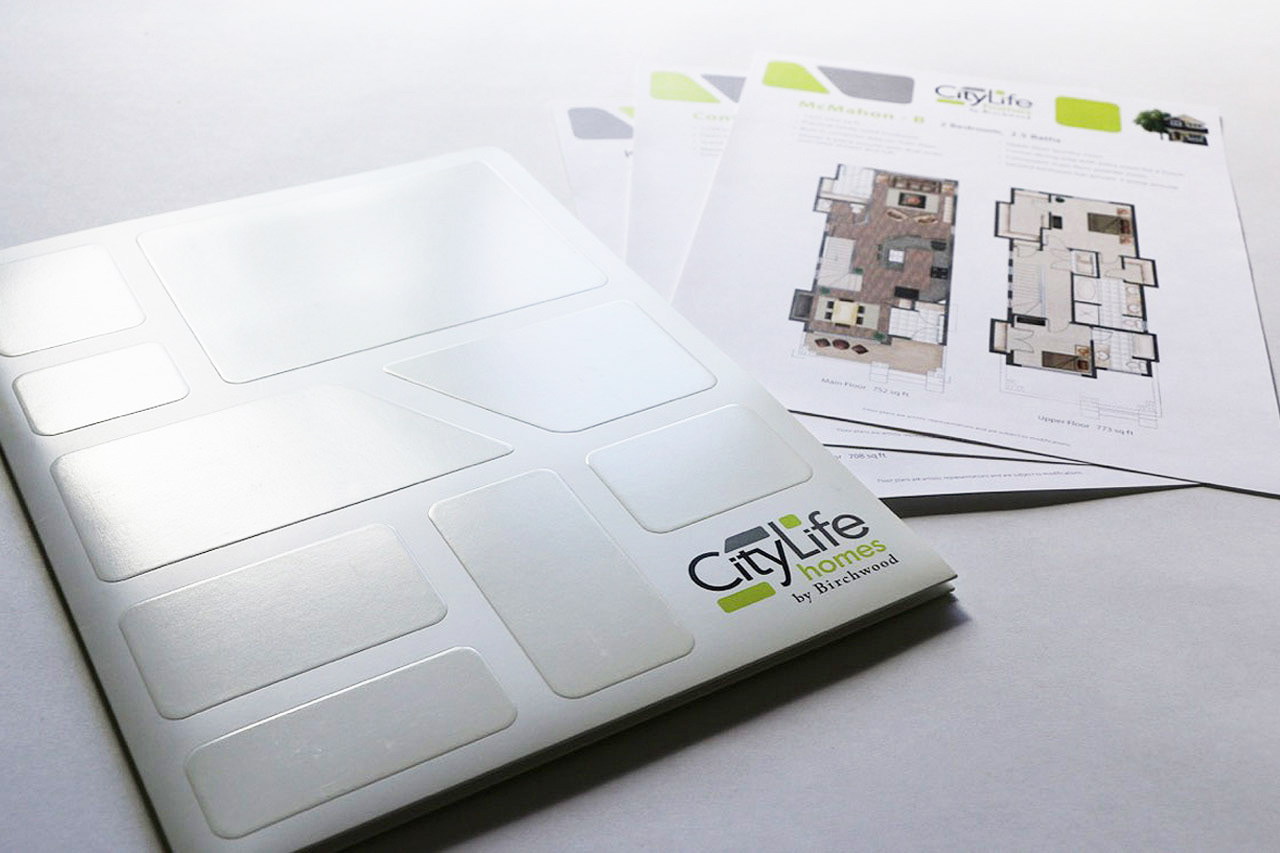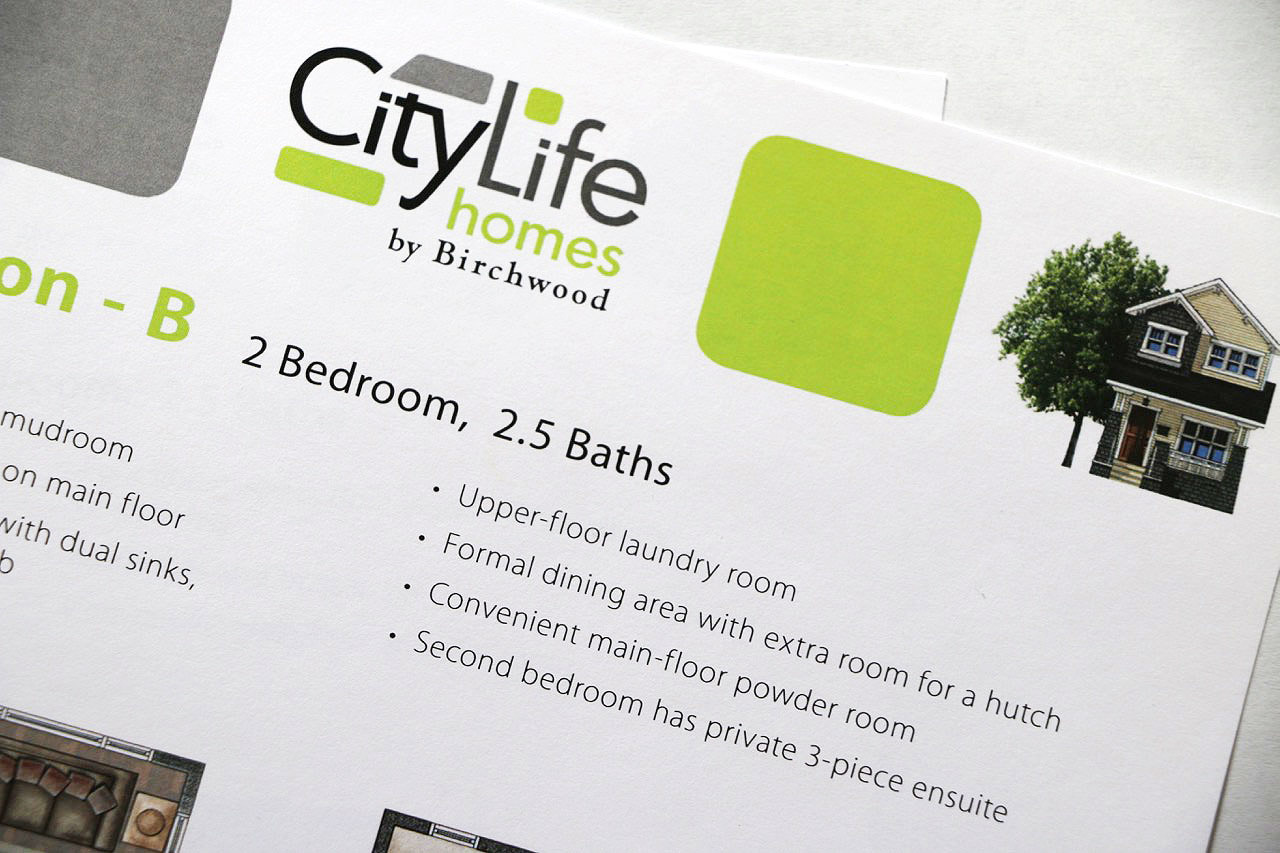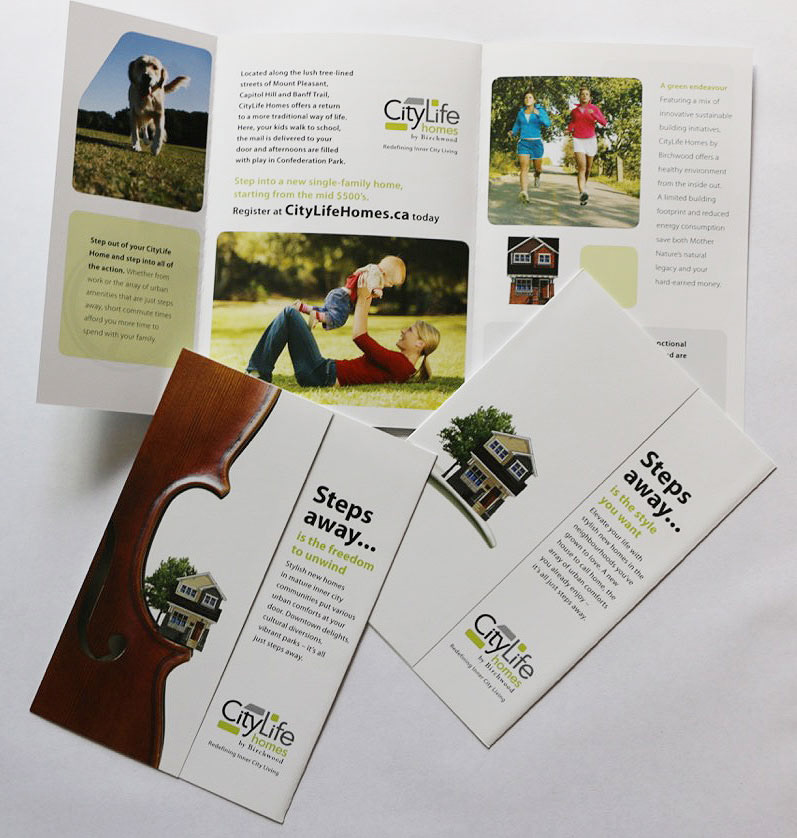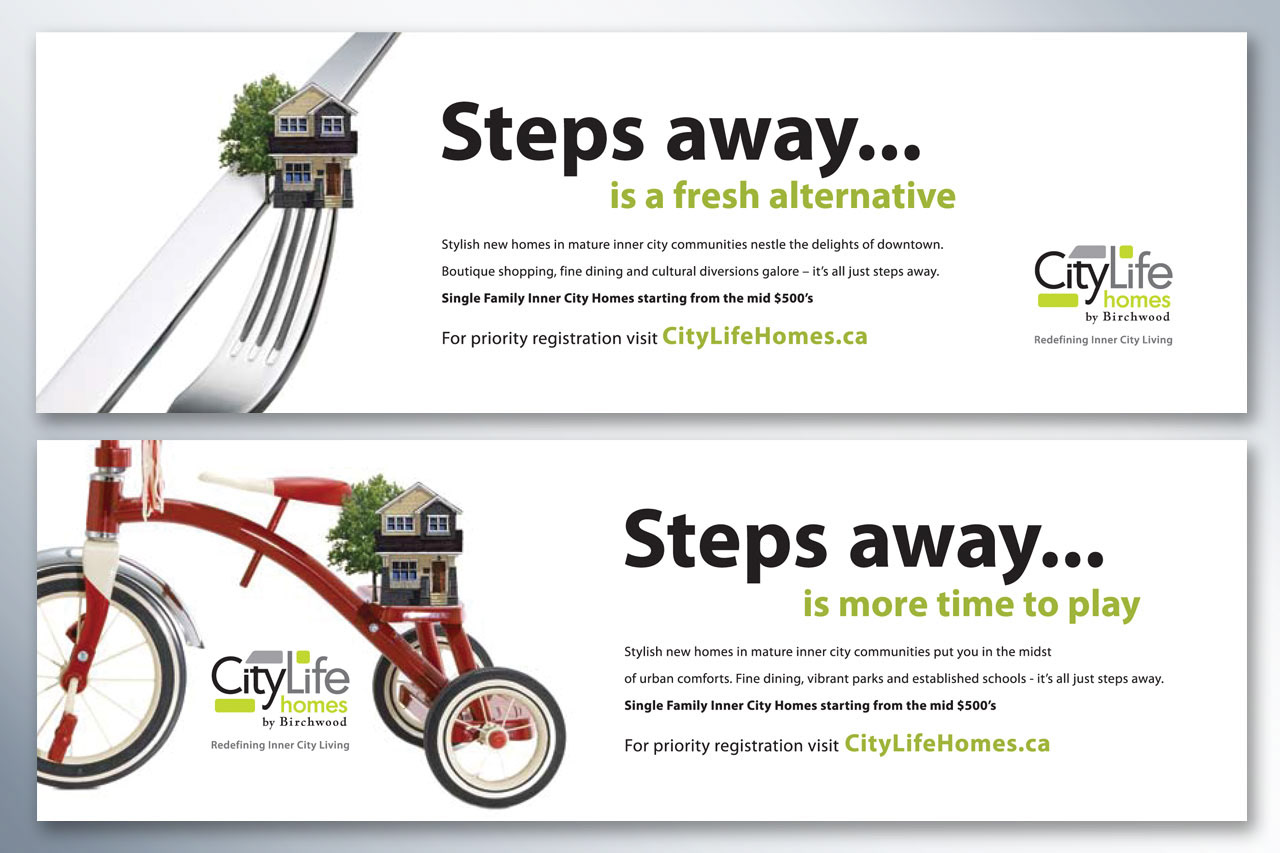 The notion that the amenities were equally as valuable as the homes were playfully contrasted throughout the advertising and direct mail campaigns. 
To evoke an urban persona, the aerial view of a city grid was turned into a brand element used throughout the print, web and sales centre initiatives.