Known for its southern hospitality and mountaintop landing strip, Mountain Air is a one-of-a-kind community built on a mountain, within the Blue Ridge Mountains of North Carolina. 
The neighbourhood designs were influenced by their topographical location and the Banks family history, which allowed for the opportunity to create multiple distinct brands. 
Art Direction + Design / Created with Applied Communications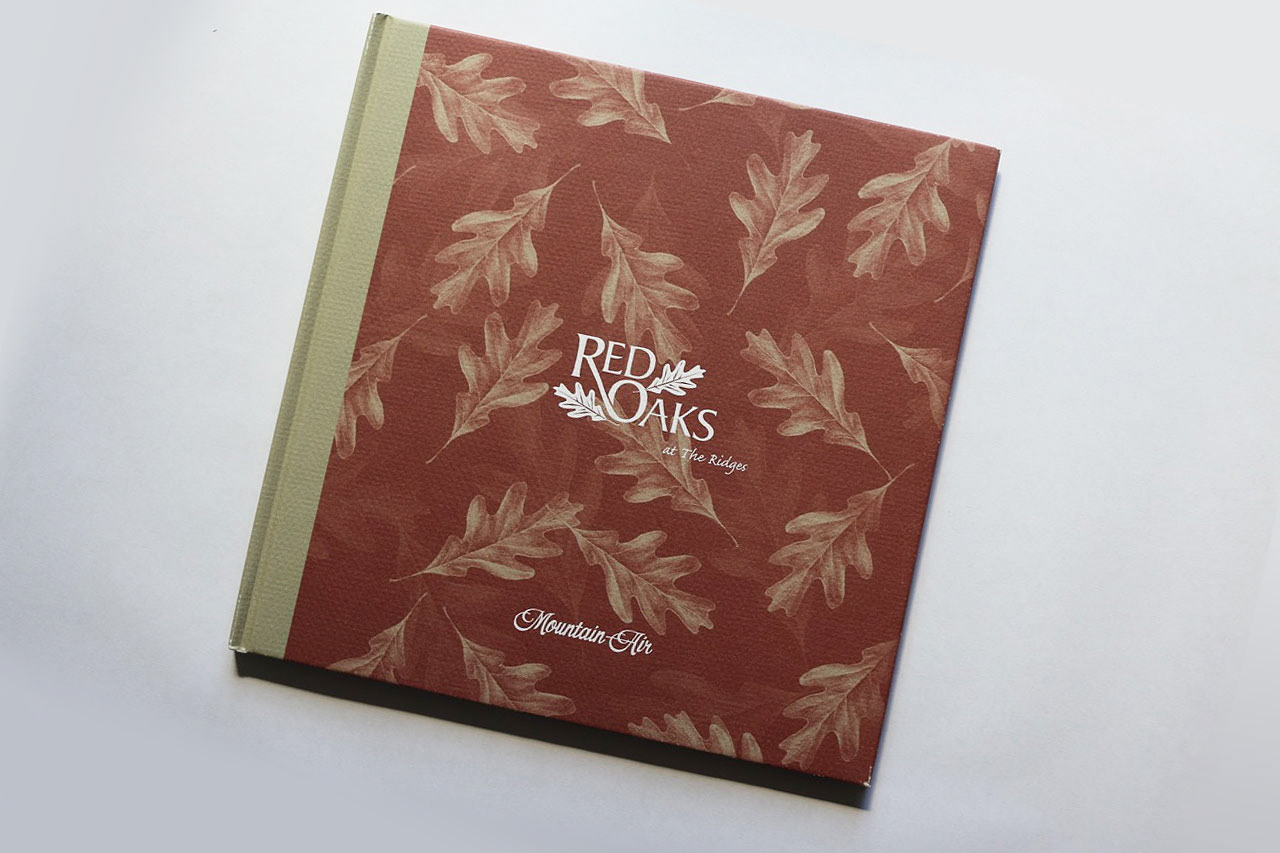 The Red Oaks at the Ridges' coffee table book was inspired by the surrounding oak trees and the construction complexities which one could only describe in its completion as a masterpiece. 
To capture the fact that portions of a view were equally as stunning as the full, this sales tool and owner's 'brag book' featured peek-a-boo cutouts throughout.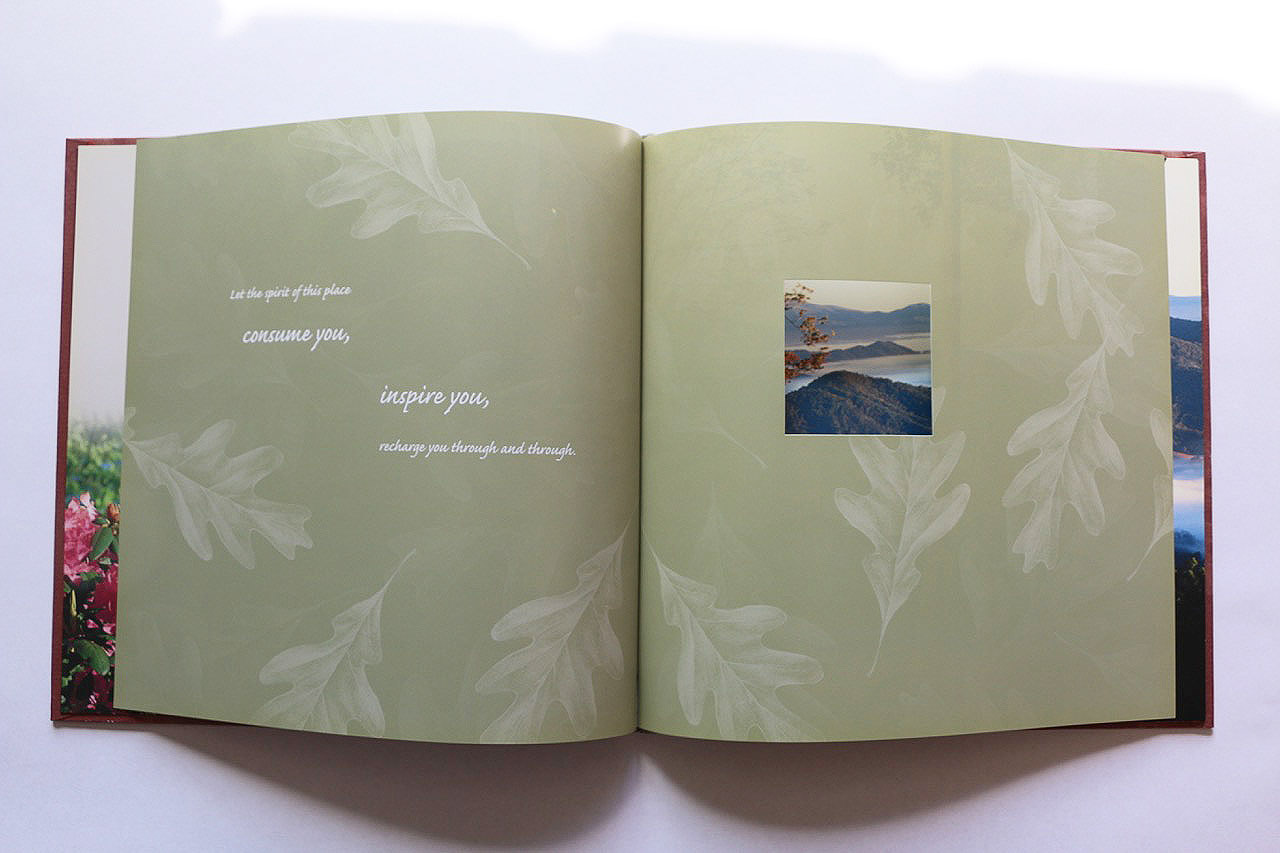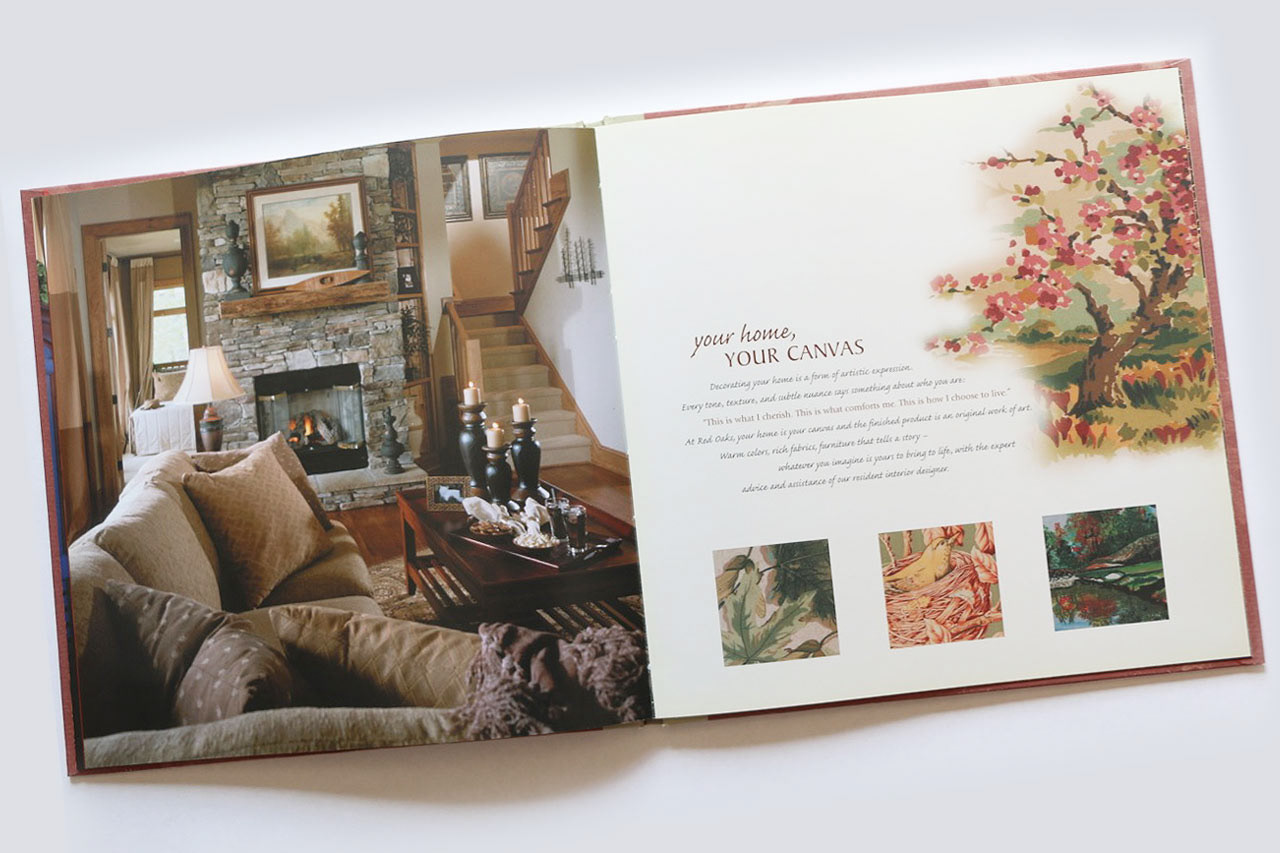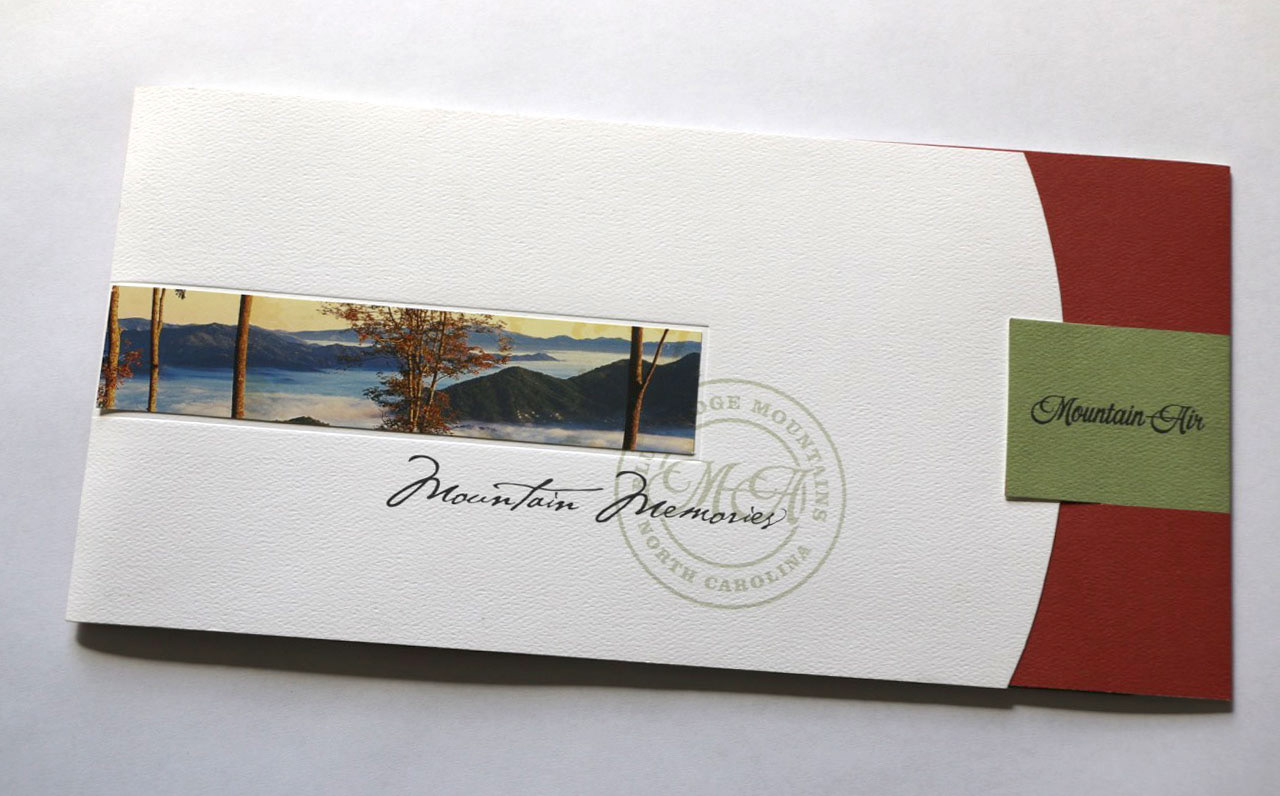 Doubling as a promotional brochure and visitors' gift, this postcard book detailed Mountain Air's history and lifestyle activities, and broadened marketing reach when mailed to friends.